https://www.theguardian.com/education/2019/apr/18/more-than-49000-pupils-disappeared-from-schools-study
Shocking data from new report suggests 1 in 12 students are being pushed around the education system, with 6% of schools excluding almost a quarter (23%) of the unexplained disappearances.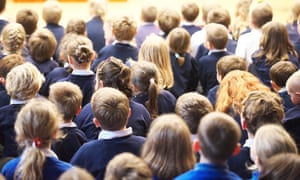 According to The Guardian, researchers from the Education Policy Institute (EPI) "said that one in 12 pupils (8.1%) from the national cohort who began secondary school in 2012 and finished in 2017 were removed from rolls at some point, for unknown reasons.
Off-rolling is the practice whereby schools remove difficult or low-achieving pupils from their rolls so that they are not included in their GCSE results, or in order to reduce costs.
The research, which claims to be the most comprehensive analysis to date of unexplained pupil exits, also revealed that rates were particularly high in a small number of schools. Just 330 schools, which constitute 6% of secondary schools in England, accounted for almost a quarter (23%) of the total number of unexplained moves in 2017…"